Don't take home security for granted.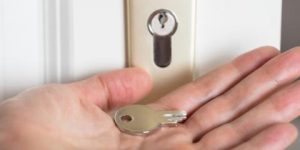 Home security should never be taken for granted. It is important you ensure everything is in place to avoid incidents of burglary. Discussed below are some home security tips for any homeowner out there. These tips will help you to keep your home safe from intruders and break-ins.
1. Always consult an expert Locksmith
Dealing with lock and key issues can be very unpredictable and overwhelming. Locks protects us as well as the things we value from intruders. Therefore it is extremely important to seek advice from locksmith security experts on the best locksmith security solutions. This expert must provide you with relevant and up to date information regarding home security solutions.
A locksmith expert is well vast with a wide range of home security solutions. He /she will guide accordingly on make informed decision on how best to protect your home and property.
2. You garage and shed should be locked at all times
Garages and shed commonly have equipment such as ladders and bins that an intruder can use to gain entry to your home. The intruder could use the ladder to access your home first-floor window which could be left open. Also, things like crow bar from the garage can be used by a burglar to force door and windows open'
3. Always keep your keys out of sight
Leaving your keys on display can entice intruder to attack your property. Also, keep your keys away from the letterbox because burglars are clever enough to use tools that can reach in through in the letterbox and take the keys as well as at her valuable things such as your cash. They can also reach out to your car keys and drive away with your car without any signs of breakages.
4. Don't hide spare keys
Some burglars are very clever and they know most people hide their spare keys under the flower pots and doormats. Hiding spare keys I such areas is risky. Instead, consider leaving the spare key to someone you trust e.g. a family member, a trustworthy neighbor or a close friend.
5. Leave Security lights on when you are not at home
You may also consider getting light that switches on when they detect motion or dim light which will switch on at night. There is no thief who would like to be seen directly under a beam of light when trying to break in someone's property.
6. Set up Burglars alarms
Having a burglars alarm in view, whether it is functional or not will make that intruder to reason twice before breaking into your home. However, it is advisable to keep the alarms functional at all times.
7. Consider timers for lights
Using timers to switch lights on and off is a good technique especially when you will be away from home. For instant, if going on holidays, smart lights timers can put on and off your lights at random times in the evening and throughout the night. This gives the impression that there is someone at the property.
8. Speak to your neighbors
A good relationship with your neighbors will help to some extent. Therefore, while you are away, the neighbors can alert you when there is abnormal incident. while on holiday, you can ask your neighbor to check around just to be sure there is no attempted break in.
9. Don't post sensitive photos or information on Social Media
As much as this may seem outdated, social media is becoming a threat to home security. It is imperative you take down all those posts that contravene your security. For instance, if you bought a new lock, posting on social media could attract burglars to come attempt breaking in just to prove you wrong. Although it might not be a successful break-in, it can result in locks damage.
10. Hide valuables
Do you have a safe for home use, where you can hide your valuables? Ask your locksmith about safe installation service. A safe also helps protect your important documents in cases of a fire. ensure the safe is always locked and the key placed well hidden.
Discussed above are some of the top ten home security tips to help homeowners secure their homes the best way possible.