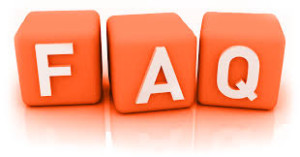 Here is a list of possible questions you might have on your mind about Locksmiths and the security industry and the suitable answers:-
How do I find a good Locksmith?
A good locksmith very often comes by personal recommendation from a friend or family member that may have engaged them at one time or another. If you don't have a personal recommendations then looking online would be the next best thing, you can search for google business, look at yelp reviews and see the locksmiths personal website to get a feel for the company.
How do I know what Service I need?
Whenever you call a locksmith company you will speak to a representative on the phone, mostly they should be able to give you some advice about the service type you need, if not then speaking to a technician directly will help.
What is Rekeying?
Rekeying is great if you lose your keys and have no clue where they may have ended up. It is a procedure that means altering the inside pins of the lock to a different position. This will mean any old key no longer works but the new one specially fitted to the pins new position will. Also thing you should do every time you move into a new apt, house or condo as you never know who might have had key ace
What hours are locksmiths available?
The nature of the locksmith business is very unpredictable and you never know when there might be an emergency situations. Therefore most locksmiths will run a 24 hour service so if you need help in the early hours of the morning they are there for you but this isn't the case with all companies so always best to double check when you call them.
What are high security locks?
High security locks are locks that have reinforced elements to them, made from tougher materials to prevent break-ins or forced entry they are great for businesses and homes that need an added security measure.
I am fed up with carrying so many different keys with me what can I do?
If you're key fob is overflowing with so many different keys making life uncomfortable and weighing your handbag down, you can get a locksmith to come to your property and rekey the whole house so that each door can be opened with just one key, making life simple and easy.
What is a keyless entry system?
A keyless entry system is designed with commercial customers in mind for properties with heavy traffic accessing the building. The keyless system can be a pin code entered, a card slide through a card reader or even a fingerprint scan.
How will a locksmith get into my home will they break my existing locks?
No a locksmith will try all available methods before breaking or drilling your locks. First they will try picking, bumping and various other techniques. If the technician has tried all alternatives and something is broken inside the lock itself then they will go ahead and drill your locks and install new locks for you but this is always as a last resort.
My key keeps getting stuck and won't turn easily, what should I do?
You can try to spray inside the lock with some lubricant like WD40 it may just be free up the internal parts of the lock and work again. If not it can be that something has eroded inside or the key has perhaps worn down you would need the help of a professional to repair the lock or key for you.
I lost my car keys?
If you find yourself in the position of having lost your car keys it can be a bit problematic especially because we are always in a rush to get to places. A mobile locksmith will be the best solution for you who can make a new key of any type on site.